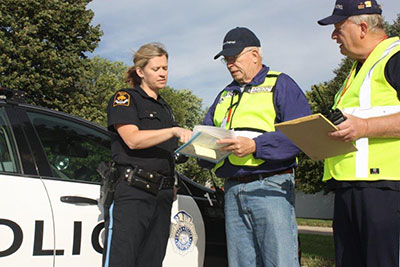 How To Start A Patrol
What if your neighborhood does not have a citizen patrol? How can you start one? All it takes is two interested persons who meet the necessary qualifications in order to start and maintain a patrol.
First, talk to others in your neighborhood who might be interested. Oftentimes people say, "Oh, having a citizen patrol would be great. But I just don't have the time to get involved." Really? They might feel differently if they understood that crime could be reduced by committing a mere two hours per month to the safety of their neighborhood. When discussing this matter with people, have them take the "
Home Security Test
" (
download PDF here
). This test can be an eye-opener for people by helping them realize personal habits and situations that tend to invite crime.
Second, contact the Omaha Coalition of Citizen Patrols ("OCCP"). We will gladly send a representative to speak to your neighborhood association or group to discuss the value of having a citizen patrol and explain how to get started.
Third, at your request, OCCP will conduct a one-time "courtesy patrol" in your neighborhood, having you ride along with our trained patrollers so you can see how it works.
Fourth, anyone interested in becoming a patroller must attend the basic OCCP citizen-patrol training. This is a one-time training session taught by a combination of members of the Omaha Police Department and OCCP trainers. (See the
Events
tab for the dates of upcoming OCCP trainings) Attendees are required to complete this training as well as pass a criminal background check before being approved as an OCCP citizen patroller.
Fifth, after having completed the OCCP training and passing the background check, your patrol will be granted probationary status for one year and will be expected to comply with certain minimum requirements. Your patrol will receive one complimentary set of vehicle magnets, and your neighborhood will qualify to have street signs posted at the entrances, clearly identifying your neighborhood as a patrolled area.
Your patrol also will need to consider obtaining certain items of equipment
(
download PDF here
) that will be helpful while patrolling.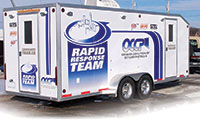 Sixth, once your patrol is up and running, talk to your patrollers about adding their names to OCCP's "Rapid Response Team" roster. The Rapid Response Team consists of specially trained members of O.C.C.P. who are willing to assist law enforcement in the search for missing children and vulnerable adults.
Contact us
for more information.
Register for OCCP Training »