What is the Omaha Coalition of Citizen Patrols?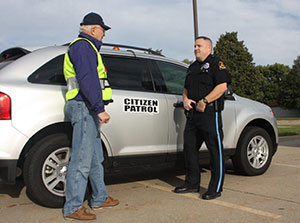 The Omaha Coalition of Citizen Patrols (OCCP) is comprised of trained citizen volunteers organized into separate patrols. These established patrols currently operate in approximately 35 neighborhoods throughout Omaha and the surrounding metropolitan area. Each patrol works within its own neighborhood by conducting regular patrols in the area in an effort to increase public safety and reduce crime.
Forming a citizen patrol is one of the first positive steps a neighborhood can take to create a solid working relationship with law enforcement to reduce crime in the neighborhood.
Learn more ›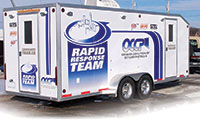 OCCP's "Rapid Response Team" also assists law enforcement in the search for missing juveniles and vulnerable adults.
OCCP is supported and endorsed by the Omaha Police Department and the Douglas County Sheriff's Office.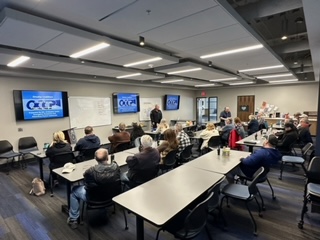 March 4th, 2023 Digital Radio Training
Current OCCP Groups
Arksarben/Elmwood
Armbrust Acres
Beals South/Robin Hill
Bemis Park
Benson
Benson Gardens
Brown Park
Burlington Road
Clairmont Heights
Cole Creek
Crescent Oaks
Deer Park
Florence
Hanscom Park
Harvey Oaks
Joslyn Castle
Karen Western
Keystone
Leavenworth
Long School
Miller Park
Montclair East
NW Tri C
Peony Park
Piedmont/Wycliffe
Raven Oaks
Roanoke
Spring Lake
Stone Creek
WRECC
Westgate
Westwood Heights
Willow Wood
Woodlands
Help us make a difference. The OCCP is recognized as a tax-exempt,non-profit organization
under § 501(C)(3) of the internal revenue code. All contributions to OCCP are tax-deductible.